COOKING FOR A CLASSIC 2017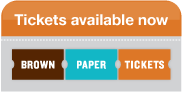 Click the logo ABOVE to buy tickets online or call 1-800-838-3006, and reference Cooking For A Classic!
We're REVVED UP for the 2017 Inaugural Cooking for a Classic! See us on WRAL's Out And About
100% of the net proceeds benefit the Lucy Daniels Center.
This is a community collaboration among hospitality vendors, chefs, celebrity judges and dining guests!
Your evening includes six plated courses and six beverages by two chefs as well as the chance to bid on amazing chef-designed silent auction packages!
Vote anonymously along with celebrity guest judges to see who moves on to the next round!
All proceeds benefit the Lucy Daniels Center's mental health programs for children and families in the Triangle!
Afterwards, enjoy meeting the evening's two competing chefs and networking with your foodie friends!
Buy a ticket for each of the four rounds and you'll be entitled to our special VIP EXPERIENCE* during the competition final
Doors open at 6pm for each event. The courses are served until about 8:45, when final voting takes place. After the winner is announced, guests can then meet and greet the competing chefs in the bar until 9:30pm
Tickets start at just $50 (plus tax and gratuity)! All rounds are on sale now!
The Grand Prize: a restored 1969 Corvette Stingray!
*Our VIP Experience includes special seating with one of our celebrity judges, premium service, and a special gift from the Lucy Daniels Center. Guests qualify for the VIP experience by purchasing tickets for ALL FOUR ROUNDS of Cooking for A Classic (proof of purchase is necessary).